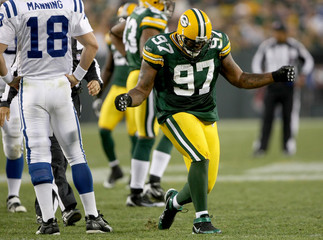 GREEN BAY, Wis. (WTAQ) - Packers defensive end Johnny Jolly has signed his one-year tender offer from the team.
The Milwaukee Journal-Sentinel reports the deal is for $2.521 million. Jolly is currently scheduled to have his Harris County Texas drug trial begin July 30th - the same day as the opening of Packers training camp.
He's charged with possession of over 200 milligrams of codeine. If convicted, Jolly faces up to 20 years in prison.