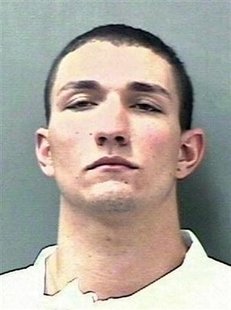 By Sandra Sanchez
WACO, Texas (Reuters) - A judge weighing the case against an Army soldier accused of a terror plot to bomb soldiers from a Texas military base on Thursday said there was sufficient evidence to refer the charges to a grand jury.
Naser Jason Abdo, 21, is charged with plotting to explode a bomb in an unspecified restaurant frequented by soldiers from Fort Hood, the site of a 2009 killing rampage that killed 13 people and wounded 32 others.
After an hour-long hearing, U.S. Magistrate Jeffrey C. Manske agreed with government prosecutors that evidence against Abdo justified referring the charges to a grand jury that will consider whether there is enough evidence for a trial.
A grand jury will meet on August 9 in Waco to weigh that evidence, according to Keith Dorsett, Abdo's court-appointed attorney.
Abdo, a private first class who military officials said was approved as a conscientious objector to Iraq and Afghanistan wars, was arrested on July 27 in a Killeen, Texas, motel room.
According to a criminal complaint, Abdo possessed suspected bomb-making materials, a .40 caliber handgun and an article entitled "Make a bomb in the kitchen of your Mom."
"He had all the components to build a device and by his admission that's what he intended to do," U.S. Attorney Mark Frazier told Manske.
A native of the Dallas area, Abdo had been absent without leave from Fort Campbell, Kentucky, since July 4, and was being held in connection with an unrelated pornography warrant.
At his first court appearance on July 29 in Texas, Abdo shouted the names of Nidal Hasan, a military psychiatrist accused of the 2009 shooting rampage at Fort Hood, and Abeer Qassim al-Janabi, a 14-year-old girl raped and murdered by American soldiers in Iraq in 2006.
Abdo was silent at Thursday's hearing, where he appeared with his hands and feet shackled and wearing a striped prison jumpsuit.
(Writing by Chris Baltimore; Editing by Jerry Norton)