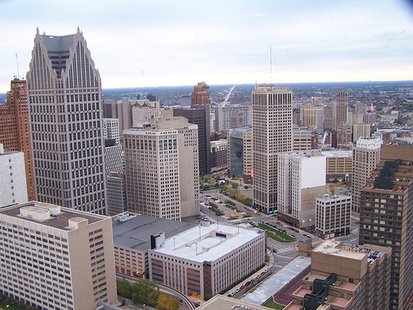 DETROIT -- It started as a joke on Twitter, but it now looks like a RoboCop statue could be built in Detroit. Organizers of a drive to raise 50-thousand dollars for the statue met their goal in just six days.

Pete Hottelet told the "Detroit News" he is looking at the statue as a way to help Detroit. Hottelet lives in Oakland, California and donated half of the money for the statue.

Organizers of the drive to build the statue honoring the hero from the 1987 film "RoboCop," which was set in a crime-ridden Detroit, said it would be placed on private land near the Michigan Central Depot in downtown Detroit.