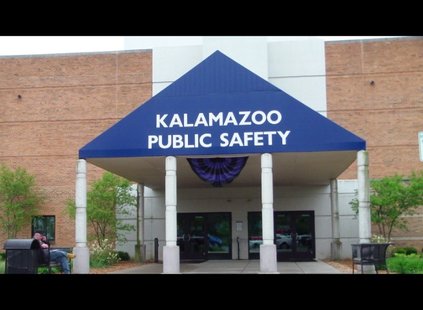 KALAMAZOO, MI (WKZO) -- Public Safety is investigating a crash at the T-intersection of Piccadilly and Croyden in the city's Panhandle on the far west side.
A driver said to be traveling at a high rate of speed, shot thru the stop sign, smashed into a home at the end of Piccadilly, splintering the attached garage, the car ending up on its side in the back yard Tuesday evening.
The driver was unhurt and asked a resident there if he would help him tip the car back on its wheels so he could leave. That didn't happen.
Seven years ago, the homeowner says a pickup truck did exactly the same thing, tearing out a wall of the garage, damaging a boat in the driveway and and a car parked in the garage and ending up in the back yard.
Public Safety is investigating with possible charges in mind.