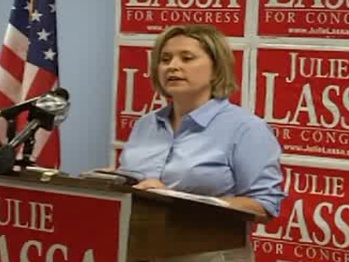 STEVENS POINT, Wis. (WTAQ) - It looks like nine Wisconsin senators will face recall elections this summer.
The only remaining petition drive – the one against Democrat Julie Lassa of Stevens Point – fizzled out Monday.
Organizers said they only obtained about a-third of the signatures they needed, and the deadline to file them would have been late this afternoon.
Last week, the state Government Accountability Board said there were enough valid signatures to hold recall votes against Senate Republicans Dan Kapanke of La Crosse, Randy Hopper of Fond du Lac, Luther Olsen of Ripon, and Sheila Harsdorf of River Falls.
But before the board can certify those petitions, it must act on complaints from the GOP that Democrats did not fill out the proper paperwork in starting the petition drives.
Democrats, meanwhile, are also trying to avoid elections against their members. Among other things, they've accused Republican petitioners of misleading people as to what they were signing.
If the objections are tossed out, most recall elections would take place July 12th.
The senators are being targeted for their actions connected with the now-stalled bill to limit collective bargaining by most public employee unions.