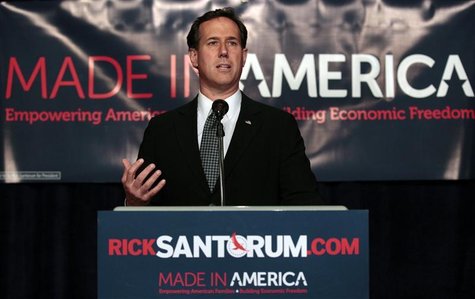 GETTYSBURG, PA (WKZO) -- Republican Presidential candidate Rick Santorum announced Tuesday he is suspending his campaign for the White House.
The conservative former senator from Pennsylvania made the announcement to a small gathering of supporters in Gettysburg.
Santorum is lagging Republican front-runner Mitt Romney in opinion polls and in the fight for the 1,144 party delegates needed to win the nomination to face President Barack Obama in the November 6 general election.
During the speech, Santorum reminisced about his time spent on the campaign trail saying, "It has been a wonderful story." Mrs. Santorum was visibly emotional during her husband's announcement, but managed to smile while Rick spoke of the happier moments of the race.
Santorum did not comment on whether he will endorse Mitt Romney as the GOP nominee.