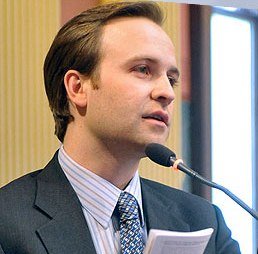 LANSING (WKZO) -- Lieutenant Governor Brian Calley is scheduled to sign legislation tomorrow that will require insurance companies to cover treatment for patients with Autism. Calley, whose daughter is autistic, has long been a proponent of this reform.
According to the Centers for Disease Control and Prevention, one in every 88-children has been identified as having an autism spectrum disorder. This is an increase over 2006 figures reporting that one out of every 110-children was affected.
Insurance companies will have 180-days to comply with the new legislation.