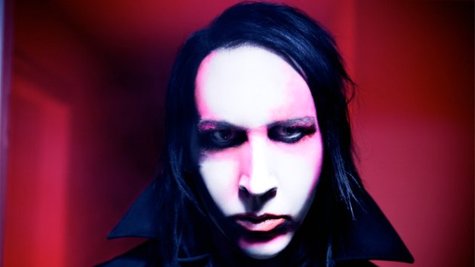 On Friday, Marilyn Manson kicked off his North American tour in support of his upcoming album, Born Villain . In an interview with Billboard.com , Manson gives fans an idea of what they can expect if they decide to attend one of his shows.
"We'll play a large portion of [1996's] Antichrist Superstar , simply because we like it," reveals Manson. "We'll probably play at least six or seven songs off the new record. I just want to keep it so that it's still glam and still theatrical, but it still retains its rawness. That's the best way to describe it. Plus, I don't want to give away anything."
Manson added that his songwriting process for Born Villain was different from any other album he had written in the past. "With the previous two records, I was making music to make people feel like I was feeling rather than to make them feel something -- and I was feeling pretty s**tty most of the time, so I don't think it was a good idea to do that, necessarily," explains Manson. "I'm not discrediting the music, [but] my focus was in the wrong place. This record…emotionally it brings a different type of attitude that is more the spirit of me and feels interesting and fun for me to do."
You'll be able to check out Born Villain and judge for yourself when it hit stores on May 1.
Copyright 2012 ABC News Radio