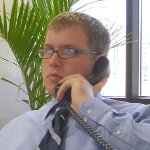 CHICAGO (WKZO) -- The latest Gas price hike is being called a short term regional issue, but it can't go away soon enough.
If you were unfortunate, and did not get your tank filled before the double spike this week, or need frequent fill-ups, Patrick Dehaan at GasBuddy.com says we could be stuck with these prices closer to $4 a gallon for two to three weeks while three refinery malfunctions get straightened out and the oil starts flowing on Enbridge Line 14 again in Wisconsin.
He says one station in Anderson,Indiana went straight from $3.05 a gallon to $3.95.
This part of the country is the only area seeing the prices rise. Nationally prices are dropping.