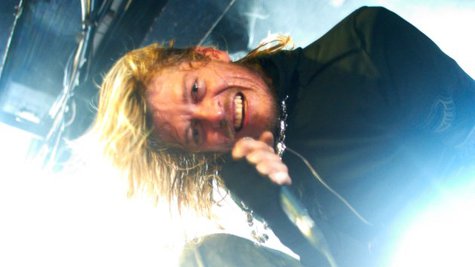 Wes Scantlin is getting the chance to get avoid jail. The Puddle of Mudd frontman pleaded guilty to felony cocaine possession on Tuesday in Los Angeles, E! News reports. In exchange, two misdemeanor charges have been dropped and Scantlin can avoid jail time by enrolling in a drug counseling program. The felony charge also could be dropped if he completes the program.
As previously reported, Scantlin was arrested on January 12 after a traffic stop in which police said they found a "controlled substance" in Scantlin's possession. He was charged with driving without a license and being under the influence of a controlled substance -- the two misdemeanors -- as well as felony drug possession.
Scantlin is now under 18 months' deferred judgment. The singer must show proof of enrollment in the drug program by August 8.
Copyright 2012 ABC News Radio