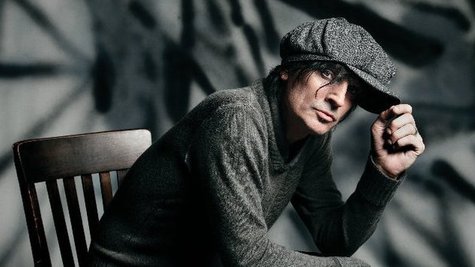 Hey, Motley Crue fans, next time you see Tommy Lee in the bathroom, don't pullout your iPhone to snap a picture.
In a long, expletive-filled open letter to fans posted on the band's Facebook page last week, the drummer explodes in a rage over fans taking his photo.
"I f**king LOVE my fans! And you know this!" Lee writes. "What I have a problem with is... Taking pictures! I hate it! Irritates the f**k out of me when people say... you owe it to your fans."
He continues, "I certainly don't owe anybody anything! When I bought all my Led Zeppelin records and concert tickets I didn't say, 'One day these f**kers are gonna owe me a picture...'"
Lee is especially angry about having his photo taken in bathrooms. He writes, "Ya wouldn't wanna handshake standing at the p***ser in the men's bathroom next to me would ya?... And yes that's happened to me too."
Lee ends his Facebook rant writing, "The fastest way to get me to leave is whip out a camera! Maybe just say hello and I'll probably take ya home with me! Well I'd have to ask my girlfriend first! Hah!" And he signs the letter, "The Picture Taker Hater! Tommy Lee."
While the diatribe has collected more than 6,000 "likes," it has also engendered a fair number of angry responses from fans. For example, one fan writes, "You are a complete toolbag. You are here bc of your fans. PERIOD. Take the damn picture and stop being a huge bitch... "
Copyright 2012 ABC News Radio