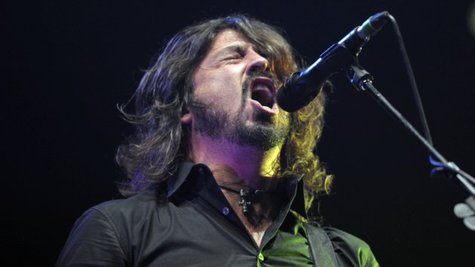 Some extra star power has been added to the lineup of this year's Songwriters Hall of Fame Induction and Awards Dinner. Foo Fighters frontman Dave Grohl has just signed up to either serve as a performer or presenter during the gala, which takes place June 14 in New York City.
As previously reported, this year's ceremony will honor Bob Seger , Gordon Lightfoot and Jim Steinman , the latter of whom wrote all of Meat Loaf's biggest hits, as well as smashes for Bonnie Tyler and Celine Dion . Also being saluted: top country songwriter Don Schlitz , whose compositions include the massive Kenny Rogers hit "The Gambler," and musical composers Harvey Schmidt and Tom Jones , who created The Fantasticks , which currently holds the record as the longest-running musical in history .
In addition, Bette Midler will receive the Sammy Cahn Lifetime Achievement Award, and Ben E. King will be honored with the Towering Song Award for "Stand By Me."
Copyright 2012 ABC News Radio