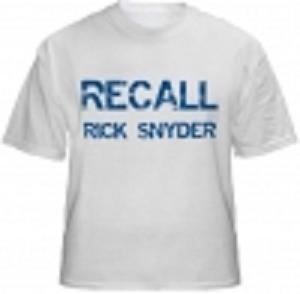 LANSING -- Michigan Rising the group that launched a grassroots campaign to recall Governor Rick Snyder is giving up on that effort, but not giving up politics.
Spokesman Bruce Fealk says they had set a benchmark of collecting 200-thousand signatures by June 1st and were well short of that mark. He says the failure of the recall effort in Wisconsin this week made it clear it was going to take a lot more than what they were doing to succeed.
He says they are pulling the plug on the collection of signatures as of this morning and will redirect their efforts. They are concerned about the unfettered use of corporate dollars in American Politics. He says one idea they are discussing is the formation of a progressive think tank to counter some of the conservative think tanks in the state.