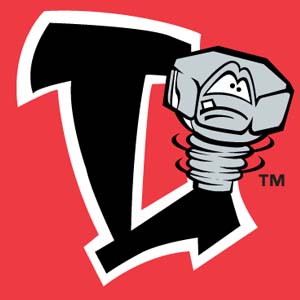 LANSING, Mich (WLMI) A Kevin Patterson game-winning RBI single lifted the Lansing Lugnuts (41-18) into the playoffs with a 5-4 11-inning victory over the Bowling Green Hot Rods (32-28) on Thursday night on Jackson Field
In the regularly scheduled nine-inning affair on Thursday, Juniel Querecuto lashed a go-ahead RBI triple to help Bowling Green edge Lansing, 2-1.
The Lugnuts, leading the Eastern Division by 9.5 games, became the first Midwest League team to clinch a first half playoff spot.
Suspended due to rain on Wednesday evening with the score tied 4-4 entering the 11th, the Lugs quickly punched their postseason ticket.
Reliever Javier Avendano (Win, 2-3) tossed a scoreless top half before Kevin Pillar led off with a single, moved to second on a groundout, and scored the winning run on Patterson's liner to center off of Trevor Shull (Loss, 1-3).
In the second game, Querecuto lashed an RBI triple in the seventh inning off of Blake McFarland (Loss, 3-2) to break a 1-1 tie.
The blow made a victor of starter Roberto Gomez (Win, 5-2), who allowed just one unearned run on four hits and three walks in six innings, striking out two.
Lansing starter Jesse Hernandez received a no-decision, limiting the Hot Rods to only one run over his six innings while serving up four hits and three walks.
The Lugnuts will attempt to clinch the first half division title in the finale of the three-game series on Friday, June 8th, at 7:05 p.m., with LAFCU fireworks after the game. Noah Syndergaard (3-1, 4.62) starts for the Lugnuts opposite the Hot Rods' Jake Floethe (5-1, 3.27) in an All-Star match-up of right-handers.