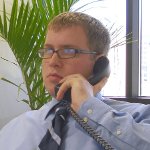 UNDATED (WKZO) -- Just when you thought it was safe to go back to the gas station for a fill-up, gas prices have begun spiking again across Michigan, to $3.89 a gallon.How can this be with crude oil prices now in the low $80 range?
GasBuddy's Patrick DeHaan says it's due to a refinery shut-down in St. Louis. Its owners have closed it for maintenance. DeHaan says we don't necessarily have to receive gasoline from that particular refinery to be impacted, If gas is drawn away from our area to supply the St. Louis area.
Dehaan says gasoline supplies were already tight in the Midwest before the refinery went down, which just made the situation worse.