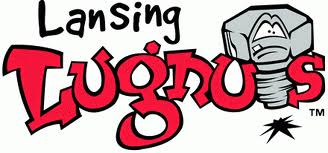 A six-run first inning propelled the Lansing Lugnuts (44-19) to a record-setting, sweep-completing 7-1 victory over the Lake County Captains (29-34) on Monday night at Cooley Law School Stadium.
The victory is Lansing's 44th of the year, the most by any Lugnuts team in one half during their 17-year history.
The Lugnuts had four run-scoring base hits in a six-run first inning rally off of Captains All-Star starter Cody Anderson (Loss, 4-4). Chris Hawkins smacked an RBI double. Kevin Pillar lashed a two-RBI single. Shane Opitz walloped a two-RBI double as part of a 2-for-4 day.
It was the Lugs' second six-run first inning of the series; 14 of Lansing's 17 total runs in the series were scored in the initial frame.
K.C. Hobson provided an RBI single in the first and later smashed a solo home run in the fifth during a 2-for-4 day.
LANSING, Mich (WLMI) Lugnuts starter Justin Nicolino tossed four shutout innings, giving up two hits and a career-high four walks while whiffing a season-high six batters.
Aaron Sanchez (Win, 6-0) allowed the only Captains run of the game on an RBI ground out to Alex Lavisky. In a two innings, Sanchez allowed two hits, two walks and struck out one.
Lansing has won six in a row and eight of 10 games against the Captains this season.
The Lugnuts head on the road for six games to end the first half, beginning with the series opener of a three-game set at Fort Wayne on Tuesday, June 12th at 7:05 p.m. Jesse Hernandez (4-3, 2.42) will start for the Lugs, with All-Star lefty Frank Garces (1-4, 3.12) starting for Fort Wayne.
The Lugnuts' next home game will take place on Friday, June 22nd, opening the second half against the Great Lakes Loons. Tickets are available for purchase online