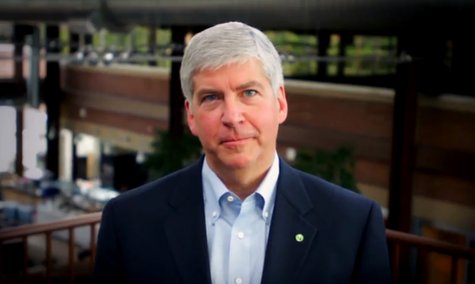 DETROIT (WKZO) -- Michigan Governor Rick Snyder pledged to be a supportive partner with the City of Detroit in fixing the financial crisis, but says city officials need to solve their problems.
Snyder was speaking in Detroit Tuesday at an automotive summit and after the event commented indirectly on the current lawsuit holding up plans to addresses the budge deficit. He said the city will not be able to refinance its debt if the lawsuit filed by Corporation Counsel Krystal Crittenden is not withdrawn.
Crittenden says she will continue to pursue the lawsuit and a hearing on the matter is scheduled Thursday in the Ingham County courtroom of Judge William Collette.