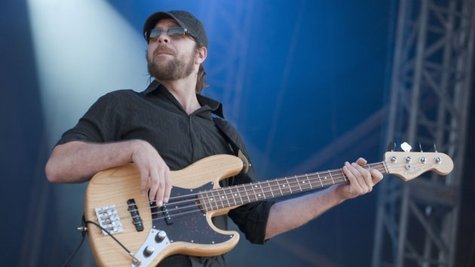 Former Coheed and Cambria bassist, Michael Todd , was sentenced to one year's home confinement and three years probation this week after pleading guilty to armed robbery, according to The Sun Chronicle of Attleboro, Massachusetts. The charges stemmed from Todd's confrontation with a pharmacist last July 10 when Todd made a bomb threat in order to acquire a large quantity of the drug Oxycontin.
"He has been in very intensive drug treatment without being required to do so in order to overcome his addiction and not relapse," Todd's lawyer Jason Benzaker tells the newspaper. "He's an extremely talented musician. This whole incident has been tragic for his music career." As part of his Todd's sentence, he will need to continue drug treatment and submit to random drug testing.
In April, Coheed and Cambria replaced Todd with former AM to AM bassist Zach Cooper . The band is currently in the studio working on the follow-up to 2010's Year of the Black Rainbow .
Copyright 2012 ABC News Radio