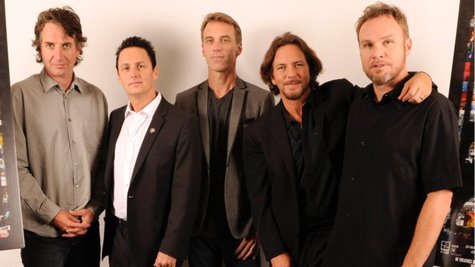 How would you like to win a free pair of special VIP tickets to a Pearl Jam concert and have dinner with bassist Jeff Ament ? That's exactly what Montana Democratic Senator Jon Tester is offering to those who donate to his campaign.
The politician is currently running a contest where you can get to view PJ's September 30 concert at the Adams Center in Missoula, Montana, in a pair of recliner seats on the stage and get the chance to dine with Ament and Tester. Round-trip travel and hotel accommodations are also included. To enter the contest, you'll need to contribute some money to Tester at his official website .
"Jon is a hardworking Montana farmer who has never forgotten who he works for or where he comes from, and he brings the responsible leadership America needs to the U.S. Senate," said Ament in a statement on the band's website. "Pearl Jam looks forward to joining folks from across Montana in support of Jon to build momentum and re-elect him in November."
Copyright 2012 ABC News Radio