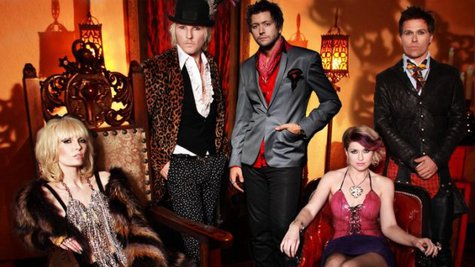 Diamond Baby is ready for you to experience more of their music. The band, which is a side project of ex- Guns N' Roses drummer Matt Sorum and fronted by his longtime girlfriend Ace Harper , has posted online seven tracks from their upcoming debut album.
By visiting the band's website , you can check out the full versions of "Explode," "Only the Lonely," "Casual Heart," "Temptation," "Friction," "Devil's Lil Rebel," and "The Last Rockstar," which was featured in a star-studded music video released last year.
A release date for the still-untitled album has yet to be announced.
Copyright 2012 ABC News Radio