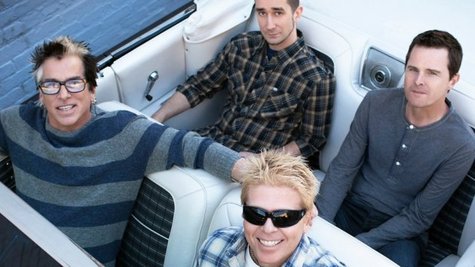 If you can't wait to check out The Offspring 's first album in four years, Days Go By , you're in luck. RollingStone.com is currently streaming every song from the new album on its website.
Frontman Dexter Holland says that the band experienced a new level of creative freedom while making the album. "It was a really good experience feeling like we could bring anything to the table," Holland tells Rolling Stone . "It was really cool to say 'Hey, f**k it.'"
Days Go By features 11 new tracks and a re-recording of "Dirty Magic" from their 1992 album, Ignition . Holland notes that the band decided to resurrect the track because he felt the original recording didn't do the song justice. "It was always one of those songs that kept on coming up," explains Holland. "We thought it was worth another look. This time we thought we could make it bigger and better without really changing it."
Days Go By will arrive in stores on Tuesday. If you pre-order the album on iTunes you'll receive an exclusive live recording of The Offspring's 1998 Americana single, "The Kids Aren't Alright."
Copyright 2012 ABC News Radio