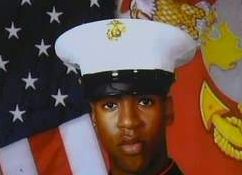 PENTAGON (WKZO) -- A highly decorated Marine who grew up in Detroit has been killed in Afghanistan, the 5th soldier from Michigan to die in that war zone so far this year.
The Pentagon has identified the dead soldier as 23-year-old combat engineer Steven Stevens II. They say he was killed while conducting combat operations in Helmand Province.
He leaves a wife a young child who was born a week after his deployment began. It was his first tour of duty in the Middle East.