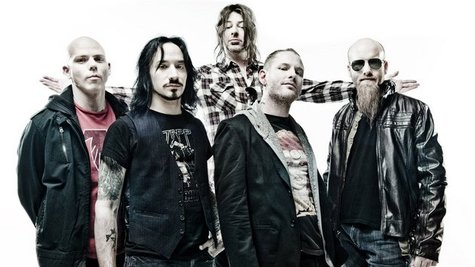 Stone Sour wants to give you a taste of their upcoming live DVD. The band recently posted online their performance of " Digital (Did You Tell) " from the forthcoming release, titled Live at Brighton , which documents the band's gig at the Brighton Centre in the UK back in November of 2010.
According to the band's website , the DVD will only be available to those who purchase a one-year membership for their fan club, Dead Generation.
In other Stone Sour news, the band has revealed that their next album, House of Gold and Bones , will be released in two parts. Part one is set to arrive in stores in October, while part two is expected to be released sometime next year. In addition, frontman Corey Taylor has said that he'll be working on creating a comic book to go along with the album.
Copyright 2012 ABC News Radio