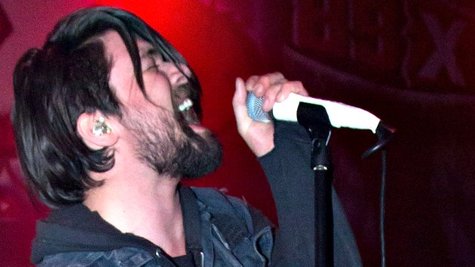 Smoking is bad for your health, but for Taking Back Sunday frontman Adam Lazzara , it almost killed him. During a recording session over the weekend, Lazzara stepped outside for a cigarette when a tree fell on top of him.
According to TMZ.com , Lazzara's bandmates heard the singer call for help, but could not lift the tree off of him. Emergency services and a local fire department were then called to saw the tree into pieces to release Lazzara.
Lazzara's leg was shattered in the accident and will be in a cast for the next 4-6 weeks. There's no word yet if Lazzara's injury will affect the band's tour dates in Australia next month.
Copyright 2012 ABC News Radio