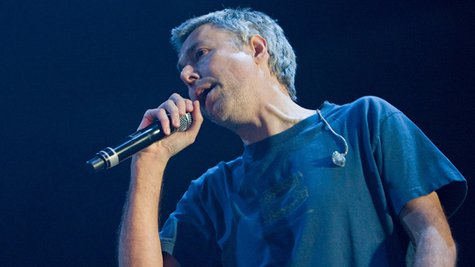 Adam Yauch , rapper in the pioneering rap group the Beastie Boys , died on May 4, ABC News has confirmed. He was 47.
Yauch, aka MCA , had been fighting cancer since 2009, when a tumor was discovered in his salivary gland.
Yauch was a founding member of the Beastie Boys along with Michael Diamond , aka Mike D , Adam Horovitz , aka Ad-Rock , and Michael Schwartz , aka DJ Mix Master Mike .
The Beastie Boys began their career in 1979 as a hardcore punk band and made the transition to hip hop in 1986 with their debut album, Licensed to Ill . The band went on to record seven more albums; Paul's Boutique, Check Your Head , Ill Communication , Hello Nasty , To the 5 Boroughs , The Mix-Up and their most recent album, last year's Hot Sauce Committee Part Two . That album's release was delayed by Yauch's continuing treatment for cancer.
The band was inducted in the Rock and Roll Hall of Fame last month along with Red Hot Chili Peppers and Guns N' Roses . While Diamond and Horovitz attended the event, Yauch was absent at the induction ceremony, an absence believed to have been the result of his illness.
Yauch is survived by his wife, Dechen Wangdu , and daughter Tenzin Losel Yauch .
Copyright 2012 ABC News Radio