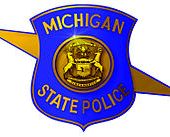 The state's and the nation's roads have never been safer, at least statistically. Highway deaths dropped another 1.7% last year nationwide. The number of deaths per 100-million miles traveled dropped to 1.09, the lowest it's been since they began keeping records 60-years ago.
Ann Readett at Michigan's Office of Highway Safety Planning says Michigan's number was even lower at .9 deaths per 100-million miles traveled in 2011. Traffic deaths were down 5 percent, dropping from 937 in 2010 to 889 in 2011.
She says there is no single measure that has resulted in the improved safety on the highways. She says it's a combination of improved auto engineering, better road designs, and the efforts of her office to curb dangerous behaviors like driving drunk, driving unbuckled, or driving distracted.
She says the economy, gas prices and even the weather can play a role in the final statistics, if it impacts how often people drive, and the road conditions when they get behind the wheel.
Last year Michigan saw a decline in fatal motorcycle crashes and commercial vehicle crashes, and there were fewer fatalities blamed on alcohol. There were also fewer car-deer crashes.
Former NTSB Chairman Mark Rosenker says another life-saver are the Graduated Licensing programs now established for first time drivers in many states, including Michigan. They place restrictions on a teenager's driving in the first few years behind the wheel.
Readett says that achieving those low numbers is one thing. Maintaining them will require that we all avoid texting, drinking, speeding, and driving drowsy. It's the only way to keep those crash statistics low and the death rate down.