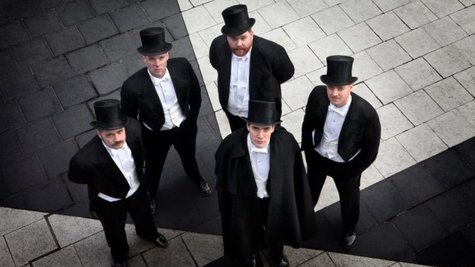 On Wednesday, The Hives posted the video online for their first single in five years, " Go Right Ahead ," from their upcoming album, Lex Hives . The video features footage of the band, decked out in their finest top hats and tails, performing the track in a recording studio in Stockholm.
"The video shows us walking to the studio on the first day of the second week of recordings," explains the band in a joint statement. "We basically set up a bunch of cameras in order to film while we recorded the take to make this more realistic than most 'rock videos.' The thing is we needed extra mouths and hands since we couldn't do it all ourselves at the same time. These were generously supplied by people close and dear to us who can be seen in the film."
Look for Lex Hives in stores on June 5.
Copyright 2012 ABC News Radio