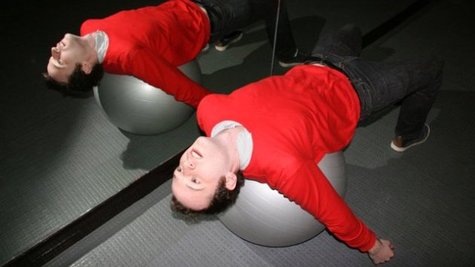 While fans wait patiently for news about Vampire Weekend 's next album, bassist Chris Baio has been busy working on his solo EP, Sunburn , due in stores on May 21.
In an interview with NME.com , Baio says that he applied some of lessons he learned while making VW songs while he was creating the new solo material. "Something we talk about in [Vampire Weekend] is having an open-mindedness when you're working on music and I feel like, hopefully this solo thing of mine is also a product of an open-minded approach to music," explains Baio.
Baio also gave fans an idea of what they can expect from the three-track EP. "With this release, there is an upbeat, maybe even tropical sound to it, but at the same time there's a little bit of melancholy and somberness to all of the tracks," he reveals. "I like the idea of music that holds two somewhat opposing emotions at the same time."
While Baio has scheduled a number of DJ sets in the coming months, he'll rejoin his VW bandmates when they headline this year's Pitchfork Music Festival. That event will be held July 13-15 at Union Park in Chicago, IL.
Copyright 2012 ABC News Radio