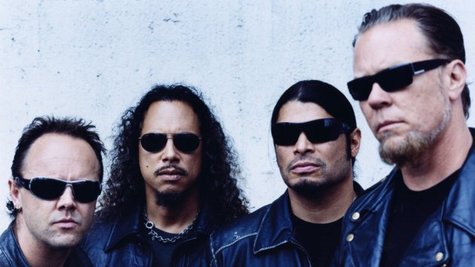 Last month, Metallica announced that they would be releasing a special limited edition version of their fan club magazine, So What! , for non-members to commemorate last year's 30th anniversary concerts at the Fillmore Theatre in San Francisco. Now, the band is ready to give you a taste of the magazine before it hits stores.
Metallica has posted online a 10-page preview which features exclusive photos and new interviews with frontman James Hetfield , Megadeth frontman Dave Mustaine and Judas Priest frontman Rob Halford .
The full 128-page limited edition magazine will include more photos and interviews with the other members of Metallica and Brian Tatler and Sean Harris of Diamond Head , King Diamond , among others. In addition, an exclusive 7" vinyl single featuring live recordings of "So What" and "Through the Never" recorded at the 30th anniversary shows will be included with every issue.
You'll be able to buy the magazine in stores -- and at Metallica.com -- on Monday.
Copyright 2012 ABC News Radio