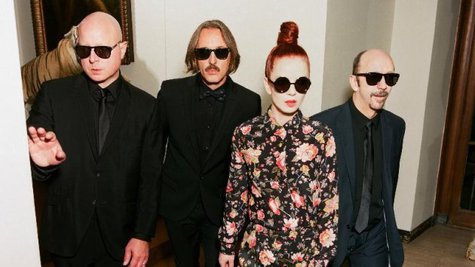 Garbage frontwoman Shirley Manson feels that there isn't enough girl power in today's music scene. In an interview with NME.com , Manson says that while she's glad that "the biggest stars de jour are female pop stars," she believes women aren't necessarily getting enough creative control of their music.
"[Women are] not being giving a lot of chances," she notes. "They are worked really hard, they are wrung dry on tour, then given new songs, which are written by men to start the process all over again. This is what I have a problem with, the lack of female opinion out there."
Manson added that she feels women had more control of their music in the 90s. "Our generation felt like we had busted through a glass ceiling," explains the singer. "All of a sudden we were on the radio, selling records but not having the play the submissive role of a woman. Now I feel like things have returned to the way they were before we started."
Garbage's new album, Not Your Kind of People , will hit stores on Tuesday. While the band is currently on tour overseas, they'll return to the U.S. on Friday to perform on NBC's Late Night with Jimmy Fallon .
Copyright 2012 ABC News Radio