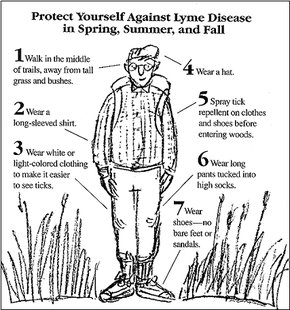 UNDATED (WKZO) -- The Michigan Department of Health says South West Michigan and the lake shore all the way up to Oceana county is a hot spot for Lyme disease.
Lyme disease is transmitted by Ticks. Avoid the ticks and you can avoid the disease. That means wearing hats and long sleeves tucked into socks when you venture out into the wilderness and carefully inspect to make sure you didn't pick up any of the little bloodsuckers. That means children playing in the yard can be vulnerable and need to be inspected when they come in.
Lyme disease causes flu like symptoms in most people, but can cause some Chronic heart, joint and nervous system problems in some people if left untreated. A sign that you have been infected is a bright round rash around the bite.