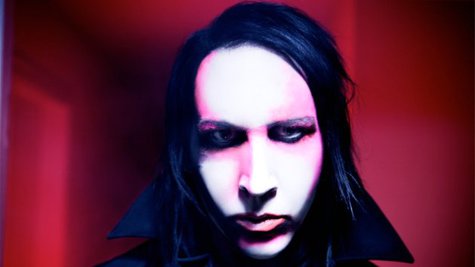 Marilyn Manson recently released his eighth studio album, Born Villain , which debuted at #10 on the Billboard 200 albums chart. In a video interview with NME.com , Manson says that the title of the album was inspired by the fact that some people perceive him as a villain.
" Born Villain is the perfect title for this record because it's who I am," explains the singer. "It's a question of nature or nurture, are people raised to be villains or vilified like I have become?"

Manson added that his songwriting process for Born Villain was different from his last two albums. "[2007's] Eat Me, Drink Me was me being personal for the first time and [2009's] The High End of Low was a very sad record," he reveals. "They were necessary to have them for me, I had to write them, or I might not be here. I'm not a suicidal person, but I could have crumbled."
Copyright 2012 ABC News Radio