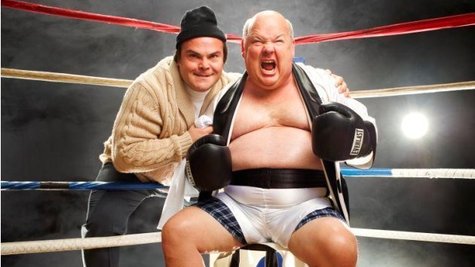 Hungry for some fruit? That's what Tenacious D are searching for in the video for " Low Hangin' Fruit ," the latest offering from their recently-released album, Rize of the Fenix .
The video -- which is filled with sexual innuendo -- includes some graphic imagery of actor/rocker Jack Black and Kyle Gass wandering around a mystical land, sensually interacting with fruit of all shapes and sizes.
In other Tenacious D news, the band will hit the road for a North American tour that kicks off on Wednesday at the Santa Barbara Bowl in Santa Barbara, CA.
Copyright 2012 ABC News Radio