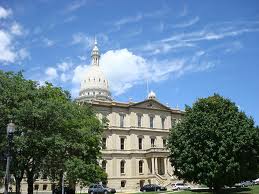 LANSING (WKZO) -- Lawmakers in Lansing are debating legislation that could order property owners to jail if they fail to keep up their land.
A Michigan Senate committee will address the matter that has been proposed by Senator Virgil Smith of Detroit. He says he is tired of seeing the blighted properties in Detroit and wants cities to have the option to jail owners who fail to maintain their homes after receiving two notifications.
The legislation would also allow for liens to be placed on a property and prevent those with blight violations from building elsewhere in the city. The Michigan Bankers Association is opposed to the bill saying they could be penalized for properties they do not officially own.