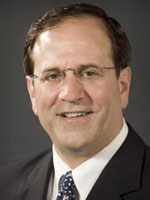 UNDATED (WKZO) -- There is one group of professionals who have to work over the holiday who are really hoping you have a safe Memorial Day weekend.
Its Emergency Room physicians and nurses, who would prefer it if business was slow this weekend, but they know they will see the usual trauma victims from car wrecks.
Dr. Andrew Sama says groups who waited too long to eat the potato salad can really mess up an E.R. if the all come down with food poisoning at once. He suggests making sure hot things are kept hot and cold things are kept cold.
And he says this weekend in particular, with highs in the 90's, heat stroke may be an issue. He says a little extra care and precaution can avoid a ruined weekend, or worse.