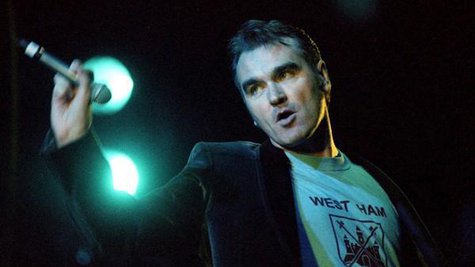 Morrissey is sharing footage from his upcoming concert movie, Morrissey 25: Live . The ex- Smiths frontman has just released a video which features a full performance of "Everyday Is Like Sunday," a cut from the singer's 1988 debut solo album, Viva Hate , which can be streamed at NME.com .
Morrissey Live: 25 documents the singer's March 2 performance at Hollywood High School in Los Angeles, California. It will include performances of a number of The Smiths' classic tracks, including "The Boy with the Thorn in His Side," "Please, Please, Please Let Me Get What I Want," "Meat Is Murder" and "That Joke Isn't Funny Anymore."
Morrissey Live: 25 is expected to arrive in theaters on August 29.
Copyright 2013 ABC News Radio