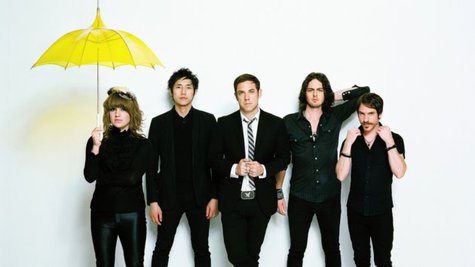 The Airborne Toxic Event has unveiled the first installment in a series of acoustic videos to promote the release of their upcoming third album, Such Hot Blood .
The first track to get the stripped-down treatment is " Timeless ," which is featured on the upcoming album and is also available on the band's recently-released EP, The Secret . The four-minute clip features footage of the band performing the track in the studio with special guests The Calder Quartet .
While Such Hot Blood doesn't have a firm release date yet, you can expect the album to arrive in stores sometime in the next few months. You'll get a taste of the new songs performed live when the band makes an appearance on CBS's Late Show with David Letterman on Wednesday night.
Copyright 2013 ABC News Radio