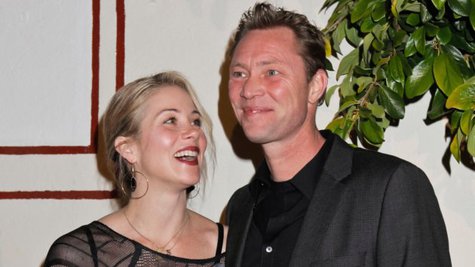 Porno for Pyros bassist Martyn LeNoble got into some hot water with police after he allegedly roughed up a paparazzo in Studio City on Sunday.
TMZ reports LeNoble confronted a photographer after he attempted to take photos of his wife, actress Christina Applegate , and their 2-year-old daughter at a birthday party. The gossip website posted a video of LeNoble being detained and patted down by police following the incident, in which he explains how things got heated between him and the photographer.
"I went outside to talk to [the photographer] and he got physical with me…he wouldn't back off," says LeNoble in the video. The bassist adds the paparazzo tried to taunt him into fighting him in a back alley, saying, "Let's see what kind of man you are."
While it's unclear whether LeNoble will be pressing charges against the photographer, TMZ notes police told them the paparazzo won't be pursing legal action against the bassist.
Copyright 2013 ABC News Radio